Preparing for Bunion Surgery
It's common to experience at least some anxiety after scheduling a surgical procedure. Although bunion surgery, or bunionectomy, is a very safe outpatient treatment, most patients feel better when they know what to expect when preparing for bunion surgery.
The board-certified foot surgeons at La Peer Health Systems' Bunion Center of Excellence strive to make their patients feel confident and comfortable before undergoing any procedure. Before your surgery, the doctor will sit down with you and tell you what to expect.
If you have questions about bunion surgery or any upcoming surgical procedure, don't hesitate to call us at (888) 552-9732 or send an email.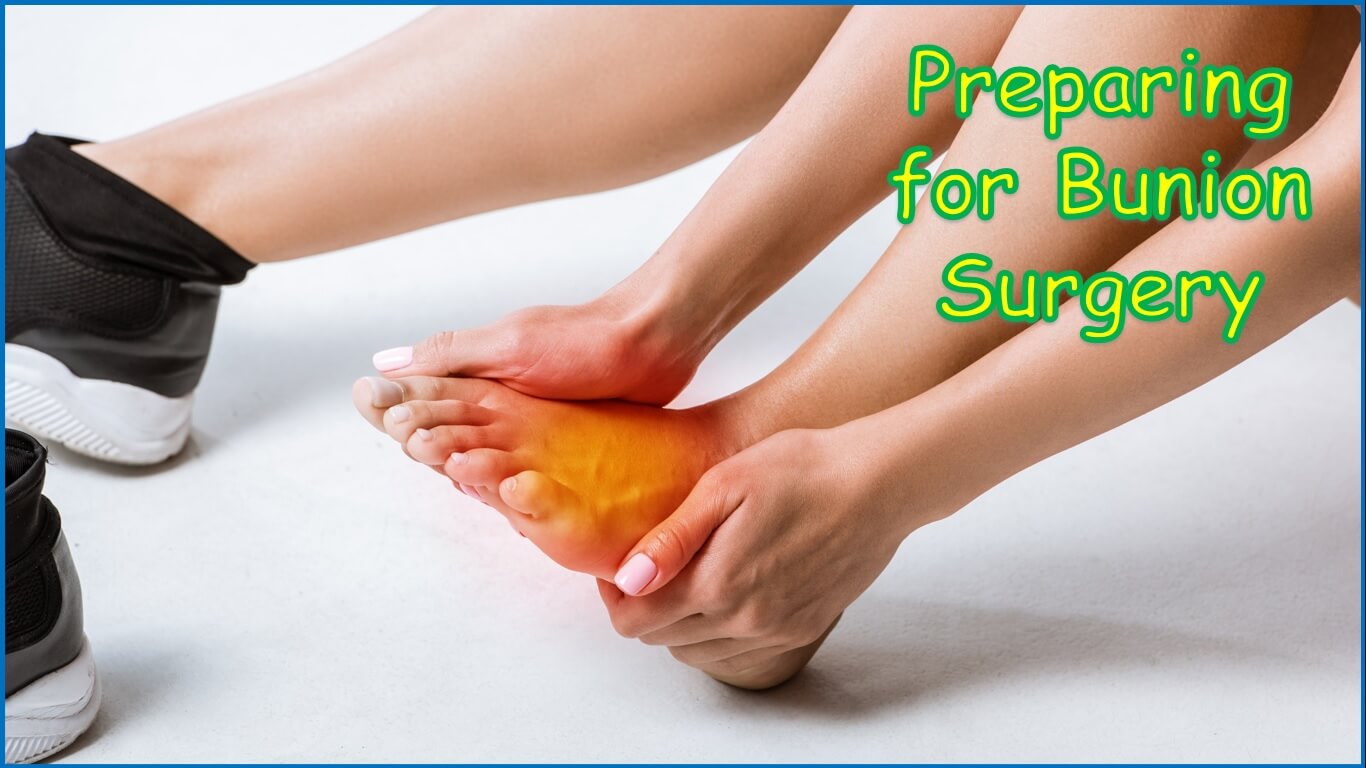 Testing and Diagnosis
Before scheduling your bunion surgery, the doctor will conduct a physical examination of the foot. During the examination, the podiatrist will determine the severity of the lump on the outside of the foot, in order to create a personalized treatment plan for you.
He or she may also order X-rays to determine the stage of the bunion and the extent of the deformity. If the podiatrist determines that surgery is the best option, he will take a complete medical history to identify any preexisting condition that could affect the outcome of your surgery.
Managing Expectations
Having realistic expectations about bunion surgery can help you determine whether or not to have the procedure. Our podiatrists will sit down with you to discuss what you can expect in terms of recovery and surgical outcome.
It's important to realize that recovering from bunion surgery can take weeks or even months. However, most patients are very pleased with the results and notice a significant improvement in quality of life.
If you're interested in bunion surgery and want to know more, call the Bunion Center of Excellence for a consultation.
The Day of the Surgery
On the day of your bunion surgery, you will arrive at our Beverly Hills facility one to two hours before your scheduled procedure. The doctor will evaluate you and then administer IV sedation before beginning surgery.
One of the benefits of this form of treatment is that you will not need to be under general anesthesia, however throughout the procedure you will be asleep and pain-free. You will also wake up from the anesthesia with no pain. Learn more about what to expect during your bunion surgery.
Recommended Use:
Frequently Asked Questions
Q: Will I need to stop taking certain medications before my bunion surgery?
A: You may need to stop taking blood thinners and other prescriptions before the procedure. Tell your doctor what medications you are taking before scheduling your bunion surgery.
Q: Will I be able to drive after bunion surgery?
A: You will be under IV sedation during your bunion surgery, which would prevent you from driving after surgery. You should arrange for a friend or relative to pick you up from our Beverly Hills facility after surgery.
Q: How should I prepare for my recovery?
A: Although most patients can bear weight with the aid of a boot immediately after the procedure, you may want to rest your foot in the wake of bunion surgery. Try to schedule your surgery for a time when you will be able to rest and keep your foot elevated for the first several days after your procedure.
You may also want to stock your refrigerator ahead of time, so you don't have to go to the store after surgery. Your doctor will explain your post operative directions in great detail, and you will receive written explanation of do's and don't's
Q: What are some common tests that my doctor may order before bunion surgery?
A: Before scheduling your bunion surgery, the doctor may order X-rays, blood tests and urine samples among other tests.
Contact an Expert
Dr. Jamshidinia and the rest of the staff of the Bunion Center of Excellence are happy to answer any questions you may have about preparing for bunion surgery. Don't hesitate to call us at (888) 552-9732.
Learn about bunion surgery recovery.
See Also: