Hey there! If you've ever wondered if it's okay to wear wide fit shoes with your normal feet, you're not alone. Maybe you've spotted a pair of shoes you absolutely love, but they're only available in a wide fit. Or perhaps you've heard that wide fit shoes are more comfy and you're curious to try them out.
Well, wonder no more! This article will delve into the topic of wide fit shoes and whether they're suitable for people with normal feet. We'll also go over the pros and cons of wearing wide fit shoes and share some tips on how to choose the right size and style.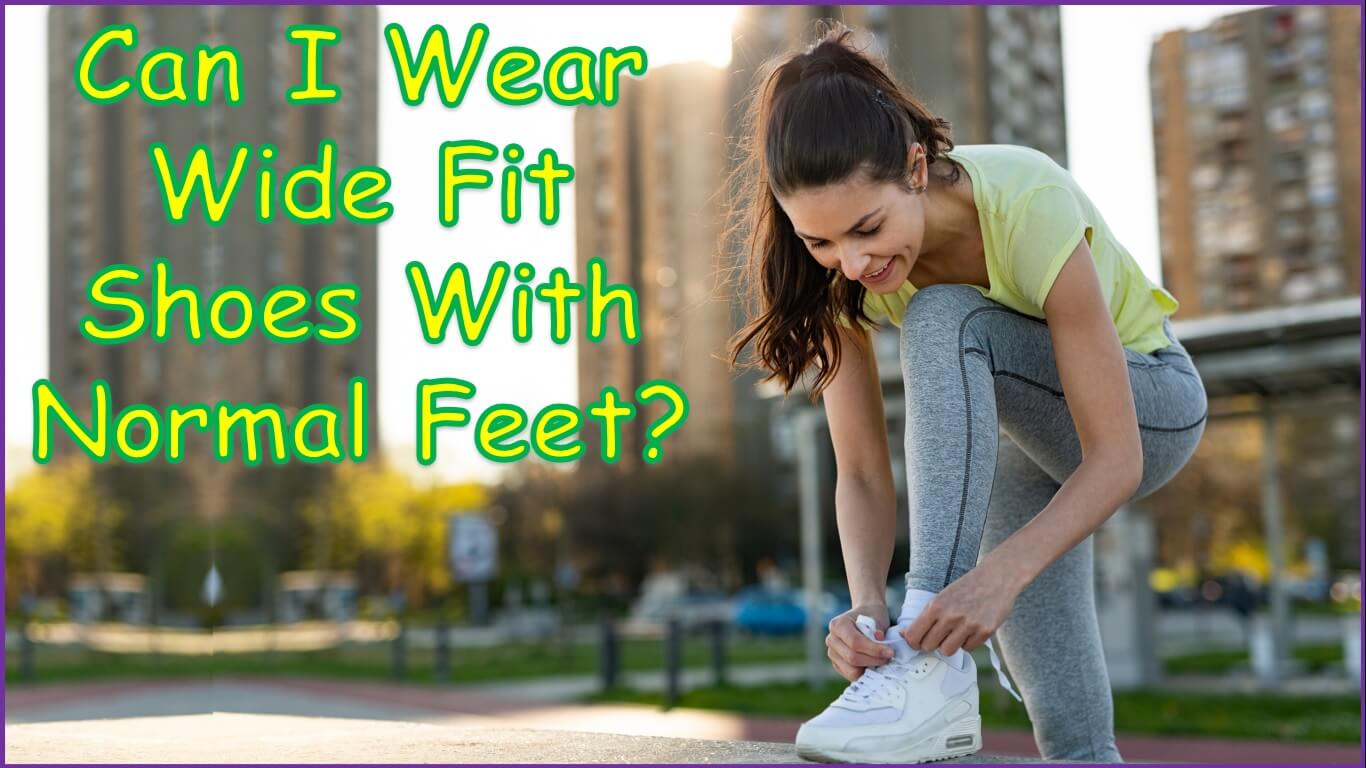 What Are Wide Fit Shoes?
Well, these shoes are designed to accommodate feet that are wider than the average foot. They generally have a roomier toe box and a wider midfoot and heel area, which allows the foot to spread out comfortably. You can find wide fit shoes in a variety of sizes, ranging from slightly wider than average to extra wide.
Can You Wear Wide Fit Shoes with Normal Feet?
The answer is a resounding yes! In fact, many people with normal feet find that wide fit shoes are more comfy than regular shoes, especially if they have wider than average feet or spend a lot of time standing. However, not all wide fit shoes will be suitable for normal feet. Some may be too wide or roomy, which can cause the foot to slide around inside the shoe, leading to blisters, calluses, or other foot problems.
To ensure a comfortable fit, it's essential to choose wide fit shoes that are designed for your foot shape and size. Look for shoes with a wider toe box and a snug fit around the midfoot and heel area. It's also a great idea to try on a few different styles and sizes to find the perfect fit.
What Are the Benefits of Wearing Wide Fit Shoes with Normal Feet?
First off, they can improve comfort by providing more room for your feet to move around and breathe. This extra space can help alleviate discomfort and pain, particularly if you have wider or flat feet. Moreover, many people who suffer from conditions like plantar fasciitis or bunions find that wide fit shoes offer them the relief they need to walk and stand comfortably.
Wearing wide fit shoes can also promote better circulation by allowing your feet to move more freely. This helps prevent health problems such as numbness, tingling, and even more severe conditions like blood clots. Additionally, wearing shoes that are too tight or narrow can increase your risk of foot injuries, such as blisters, calluses, and stress fractures. With wide fit shoes, you reduce the risk of developing these injuries and prevent potential long-term damage to your feet.
Now that we've covered the benefits of wide fit shoes, let's discuss how to choose the right pair for your normal feet. Firstly, know your foot type, as this will help you find shoes that not only fit well but also provide the right amount of support. Measuring your feet before buying is also crucial, even if you think you know your shoe size. Your foot size can change over time, especially if you've gained or lost weight. Additionally, choose a pair made from high-quality materials to ensure durability, comfort, and longevity. Finally, make sure to try on a few different pairs of wide fit shoes before making a purchase to ensure you find the perfect fit and level of support.
In conclusion, wearing wide fit shoes with normal feet is perfectly okay and can offer numerous benefits for your comfort, circulation, and foot health. Follow these tips to find the right pair of wide fit shoes for your feet, and you'll be walking on cloud nine in no time!
Share your thoughts and help others make informed choices about their footwear! Comment at the end of the article and let us know your experience with wide fit shoes and normal feet. Don't forget to share this valuable information with your friends and family!
See Also: